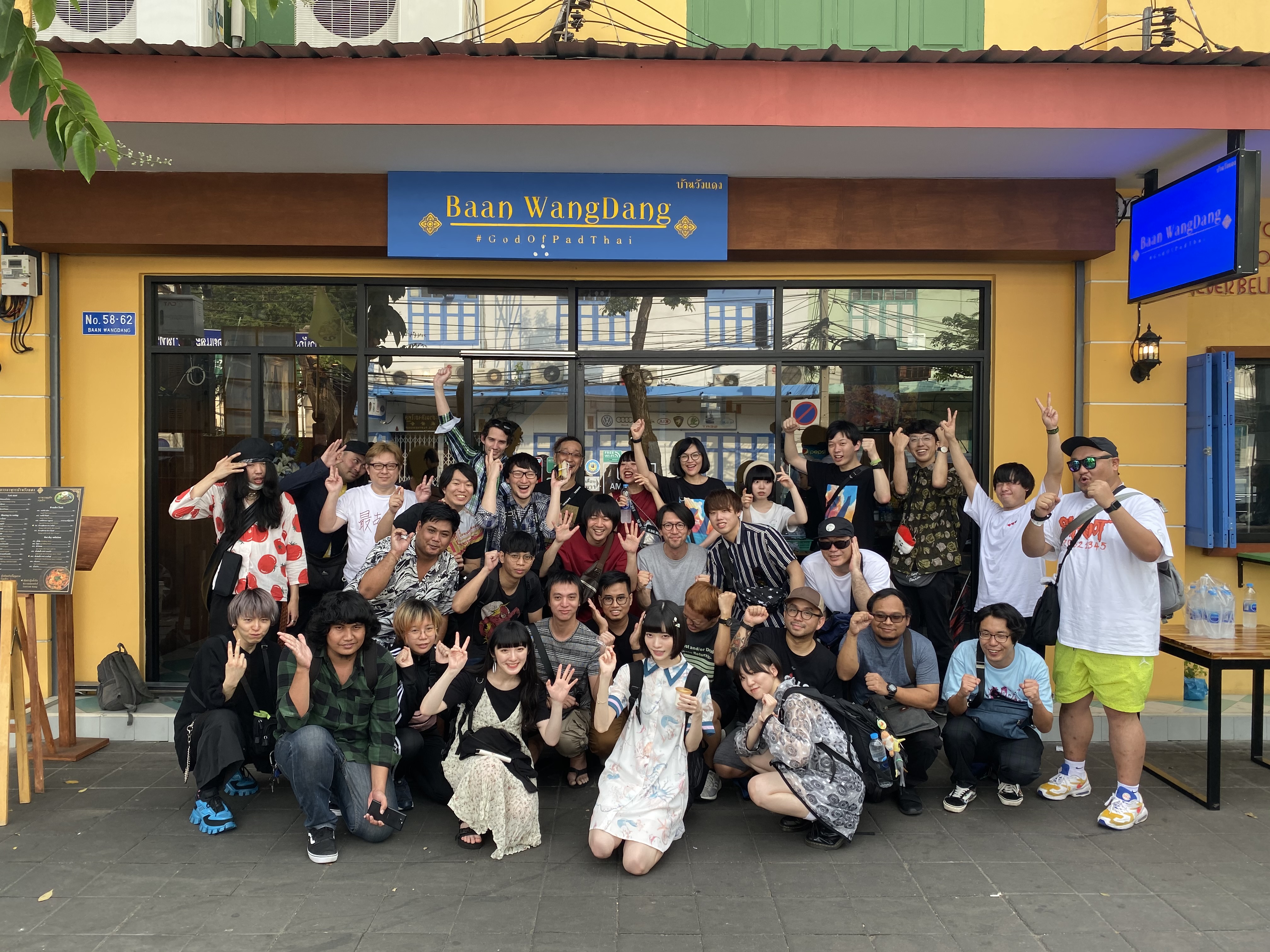 A bowl of breakfast cereal was still had at the hostel after a noodle breakfast at the market. I convinced myself it will hit a spot in the gut of satisfaction, and it did. That day, a Sunday, fans will have lunch with the ladies of Yanamyu. There's not much else on the itinerary. Maybe parlor games? Maybe a Q&A?
It was another long walk to reach the metro. The metro itself was not a far cry from the super-tech ones in China, but a mere fever dream for a place like Manila. I got to the restaurant with no incident, oh but just that one wrong turn that was easily remedied.
Six small tables, and just the right amount of air conditioning. It didn't take too long for most of the participants to fill the place. Thai, Japanese, one white face, and two other Asians who bothered to book a plane trip to see idols -the best idols!- me and Den, from Malaysia, with whom I needed to bunch with since we don't do Thai nor Nihonggo.
When Nade-chan, Mani, and Ichika arrived -in hot weather appropriate garb- I was hoping I've chosen the right table, though, at the same time, wouldn't it be impolite to watch the ladies eat? No matter. I was there. They were there. Out of their stage uniform, they emanated an aura of normalcy, of pleasantness, no hint of the emotive pull one gets at their performances.
We all kanpai'd with coconut water to begin lunch. I can't start to comment on the food because, well, I wasn't really there to eat. I shared a table with two Japanese guys, and Den. We talked some about other idols, shared Twitter accounts. I went for a topic I'm uniquely qualified for: Japanese idols who are half Filipino. I got some wide smiles with my obvious zeal on the subject.
The group manager sat at our table, and the first comment out of him was about my shirt (a China tour shirt for iconic band The Jesus and Mary Chain), and that I wear the coolest shirts. He wanted to know how we discovered Yanamyu. My story was it was all just because of Twitter contacts, and that time, you can download the songs legally for free on this one website. He looked happy and surprised, and noted that that was such a long time ago.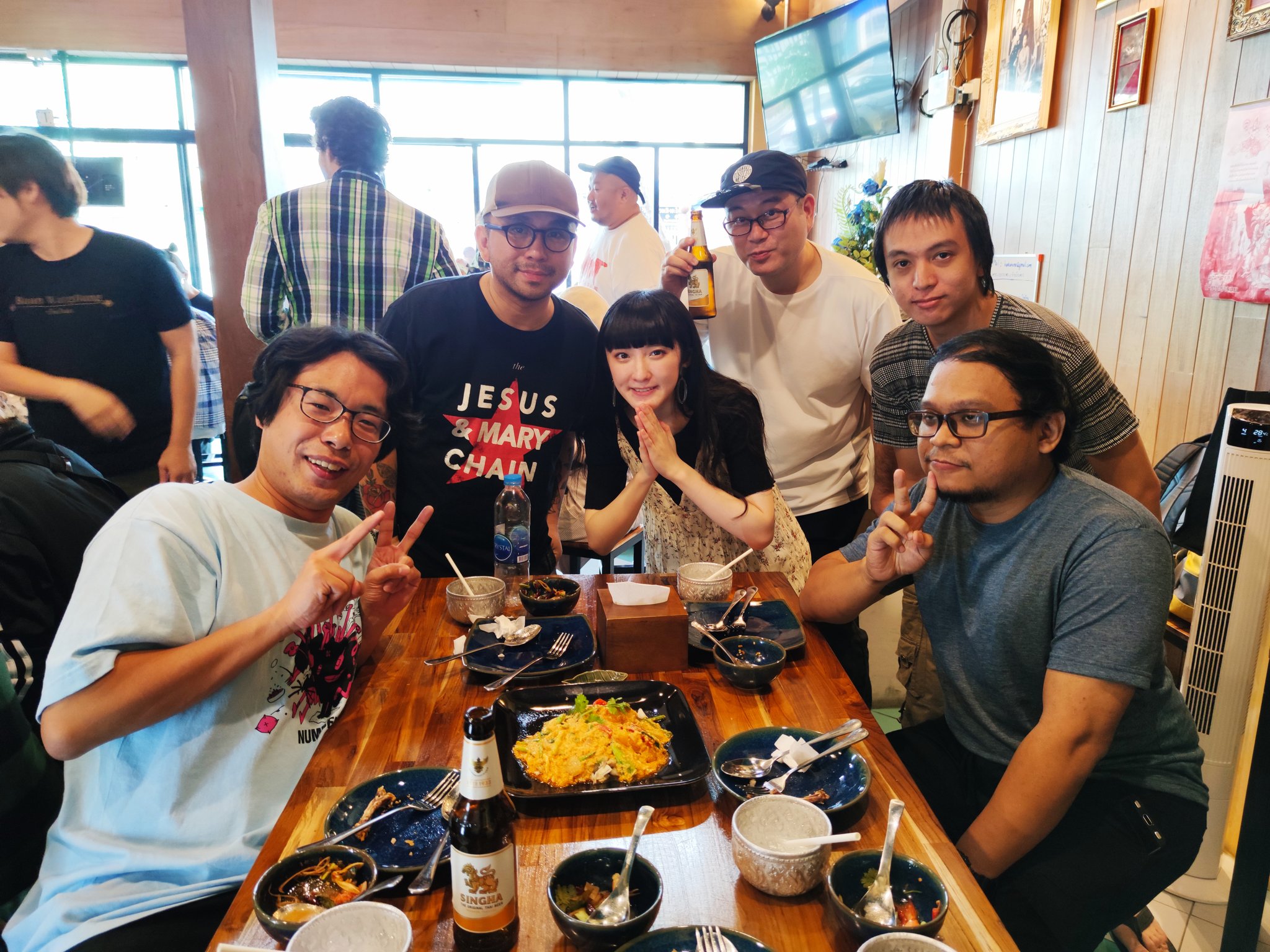 A few dishes in, Nade-chan looked like she was out of her seat, and started making rounds to chat with the fans. At our table, inches away from me, she said we were free to take pictures. My wota -idol fan- heart was stunned that it can claim this privilege.
She did a few more rounds, where I gather she said I'm full, the food was delicious, some food was spicy. Mani sat with us once, and her effortless charm was just on by default.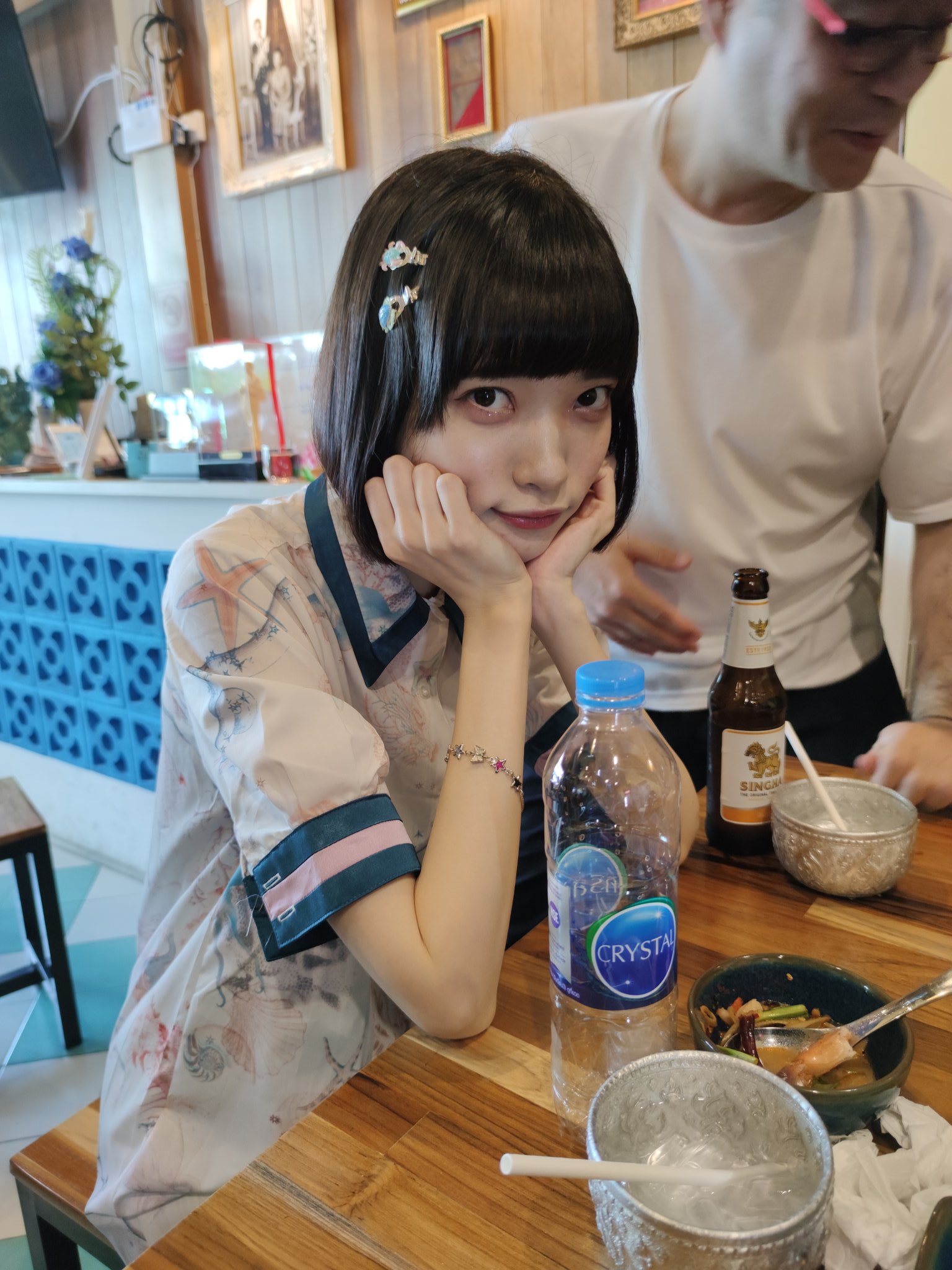 Ichika was the last hold-out. Since I saw some people actually taking photos with the members themselves, I followed suit.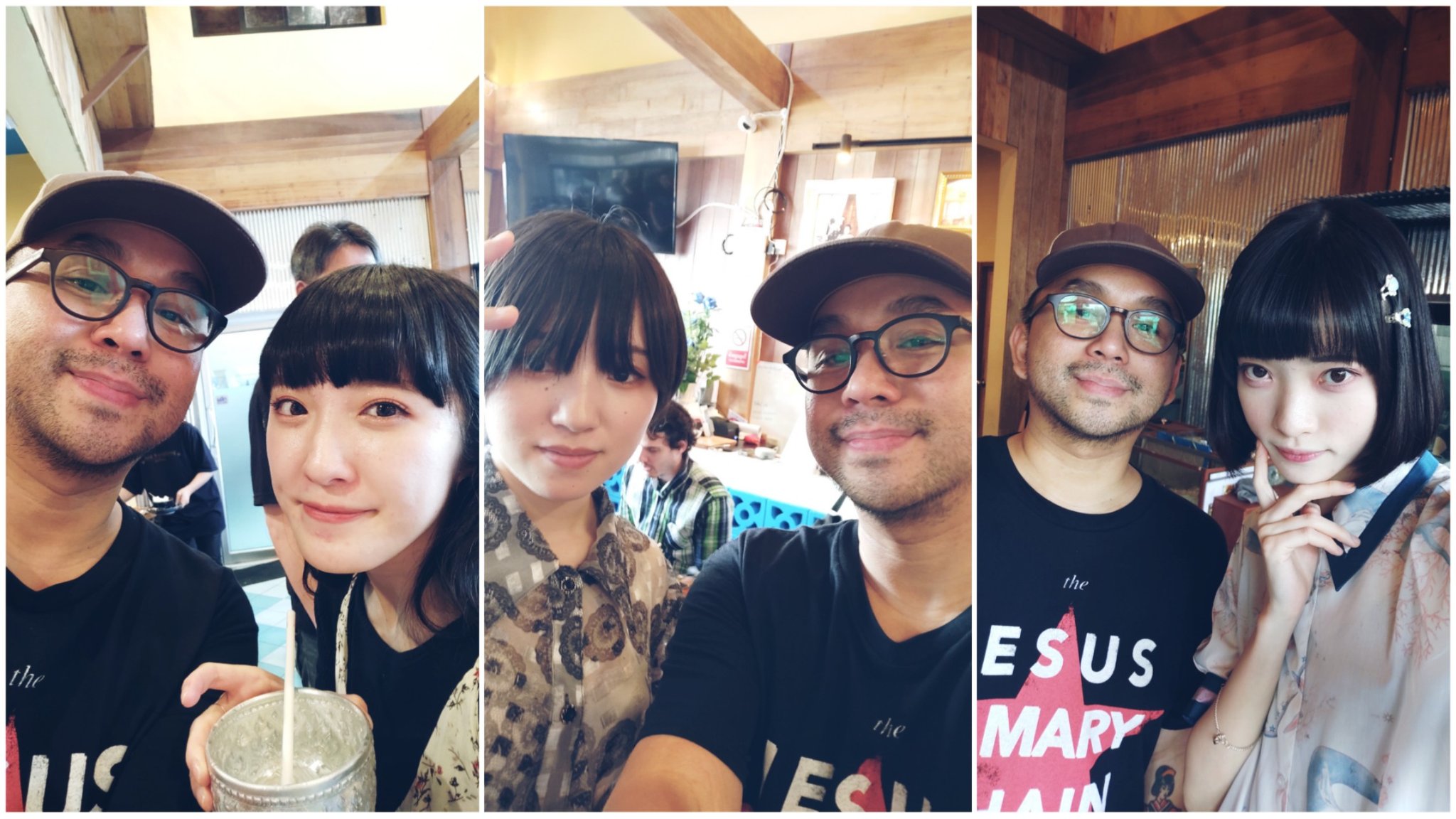 Long after our meals were done, it was decided we'd have a few cheki sessions again. Outside the restaurant with a tuktuk, inside the restaurant with the familiar post-live setup. We capped the event with some group photos.
There's really no better to word to describe it all -the concerts, the fanmeet- but surreal. Yanamyu is my #1 idol group, and I've been 90% into idols a few odd years now as my major source of entertainment. Yanamyu is off the typical idol template musically. Way off, to that direction were the idol tag isn't even that important a factor when defining the group. Also, one of the organizers told me after the event, that they were such nice, polite girls to work with, they'd love to bring them back. Good things done by good people, who just decided to give fans a bit more extra presence.
Farewells and hi-fives were given and taken. When the van where the three reasons I got my feet over to Bangkok left the area, I switched to tourist mode, with great hesitance.
#
I hailed my own tuktuk to the Grand Palace, since it was the nearest popular attraction. I reluctantly bought pants at the entrance since I wore shorts. Inside the palace, I can't, I just can't, take it in. The few photos I took were forced, trash. They were already closing when I got in, so time wasn't on my side if I was waiting for super-tourist me to take over. The taxi I hailed to take me back to the hostel didn't want to use the meter. I got off. Some walking lead me to a ferry harbor, and as tired and spent as I was, I knew it was wise to take a ferry ride instead for the metro. I was half conscious the entire time.
Back at the hostel, I sought advise as to where to get a massage. This was the last box to tick for this trip. It could have taken 10 mintues, searching for the place, in the dark streets of Sathorn. Then there I was, at this colossal establishment for body relief and pleasure. With no appointment, I was lead to the 8th floor, and after two hours where my muscle and joints were attended to, I left to get my luggage, and I was off to the airport.
#
Again, all that opportunity that was available to me that I didn't take keeps on nagging me.
Rain, you could've taken more pictures.
Rain, you could've asked more questions.
You're not in Japan, Rain. Your second, third chance to catch another gig isn't just there for you.
For added drama, the last line (in English!) on Yanamyu's song Lily is:
It's too late to take back.
It is. Still, I am eternally grateful.